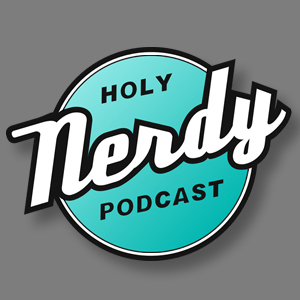 On this episode of the Holy Nerdy Podcast, we had a guest planned, but they flaked last minute, so we decided to just shoot the shit and release it as a bonus episode. First up was my night out at the Kingdom Hearts Symphony Orchestra. This game series has some amazing music and it was a real treat to hear it live. While discussing the fact that have jury duty coming up, Caleb recalls a story from fifteen years ago in which he and a friend traveled to Chicago alone, without any form of communication and had a run in the Chicago Police that didn't end very well for him to say the least.
TOPICS
Our Guest For This Episode Was A No Show
The Kingdom Hearts Symphony Orchestra
My Nightly Schedule Is Pretty Busy
Marvel Live
Six Flag's Old Batman Stage Show
Caleb's Chicago Nightmare
Dick Kimbley
Follow us on Social Media
You can call us and leave a funny voicemail at 806-680-6373. We might even play it on air if your lucky.