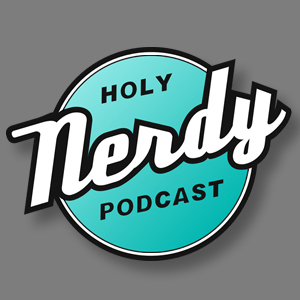 On this bonus episode of the Holy Nerdy Podcast, we decided to have our good friend of the show Kyle from the podcast "DB SuperDope" on as a guest host. No special topics or themes, just us three shooting the shit about various topics such as, our personal projects, April Fools Day pranks, funny stories, "Humpday Holidays" and "DC Dickdown". We then get into what we are calling for this episode, "DB Dickdown", where we cover some of the news, stories, and debates happening in the Dragon Ball World, and if that wasn't already the cherry on top, this episode is completely raw and unedited. (Mostly because I'm a super lazy SOB.)
TOPICS
Introductions
Caleb's Big Announcement
Plex'n and Flex'n Minus The Flex'n
Kyle's "Anime SuperDope" Announcement
Can Goku Be Killed By Conventional Weapons?
DeliFresh Threads Meetups and Eatups
Pee Wee Herman's Arrest
April Fools Day Pranks
"Humpday Holidays".......... Kind of
"DC DickDown"
"DB DickDown"
Caleb and Kyle's #KickVic VS #IStandWithVic Debate
Follow us on Social Media
You can call us and leave a funny voicemail at 806-680-6373. We might even play it on air if your lucky.