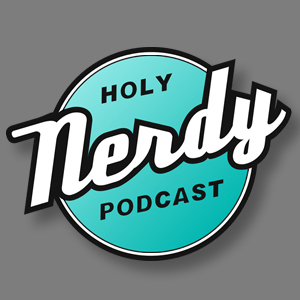 On this episode of the Holy Nerdy Podcast, Caleb is on the hunt for the perfect Christmas gift for his wife and wanted to get my input on the matter. He decided it would make for great radio to browse Amazon to search for that special something she would love. Our search however quickly devolved into a hilarious "get rich quick" scheme that had us literally on the floor laughing. After that we get back down to business for another installment of the "DC Dick Down". We are catching up on about a month of back episodes and we have a whole lot to cover, and even more to complain about.
TOPICS
Caleb Is Fully Entrenched In The Christmas Spirit
Being A Gift Snob
The Perfect Christmas Gift For Caleb's Wife
Gift You NEED Vs Gifts You WANT
Amazon To The Rescue!!
Therapeutic Oils
Sometimes Genius Ideas Just Fall Into Your Lap
Holy Nerdy Podcast Wonder Tonic
The DC Dick Down
Arrow Season 7, Episodes 04, 05, 06, 07, 08
Titans Season 1, Episodes 05, 06, 07
Follow us on Social Media
You can call us and leave a funny voicemail at 806-680-6373. We might even play it on air if your lucky.