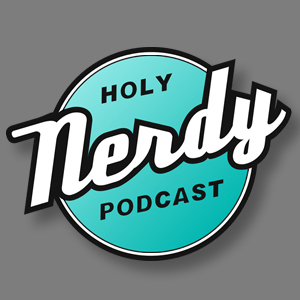 On this episode of the Holy Nerdy Podcast, Caleb and I rewatched the Christmas classic, "Home Alone 2: Lost in New York " again this holiday season and we both noticed a few "odd" scenes that sprinkled throughout this and the first film that had us scratching our heads. We were also reminded what an utter piece of trash Kevin's Uncle Frank was! It also wouldn't be Christmas if we two weren't complaining about something, and in our cross-hairs this year are Christmas Inflatables. Their just tacky as hell. Call us conventional traditionalists, old fogies, or what we truly are, Christmas decoration "grinches".
Topics
Christmas Is Upon Us....Again So Soon?
Home Alone 2's "Odd Scenes"
Uncle Frank Is A Complete Asshole!
So Many Weird Scenes
Christmas Inflatables
We Like More Traditional Decorations
I Hate Hip Hop Christmas Music Remakes
"Baby It's Cold Outside" Me Too Song
Follow us on Social Media
You can call us and leave a funny voicemail at 806-680-6373. We might even play it on air if your lucky.