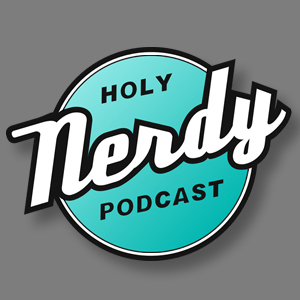 On this episode of the Holy Nerdy Podcast, after having an "off week" due to Caleb's sickness, we are back to officially start off a new year of the show. First up on the docket is a funny story about Caleb's trip to the doctor's office and a certain nurse whose "gung ho" attitude left Caleb feeling violated and dirty afterwards. Finally after years of dreaming about a way to create my own "personal" Netflix, I have stumbled upon the perfect solution. By using the program "Plex", I can finally house my massive DVD/Bluray library digitally, all in one location, all Netflix style. I think I'm in love!
TOPICS
The Flu Is A Bitch
Violated In The Nose hole!!
Worse Than Getting Stabbed
Clown Filled Fever Dreams
Whiskey And Prescription Drugs
A Few Laughs About Caleb's "Stabby" Nurse
Plex
My Laziness Is No Longer A Hindrance
I'm In Love With Plex
I'm Like A Child Again, But In The Future
My Own Personal Netflix
Preview Of Things To Come
Follow us on Social Media
You can call us and leave a funny voicemail at 806-680-6373. We might even play it on air if your lucky.