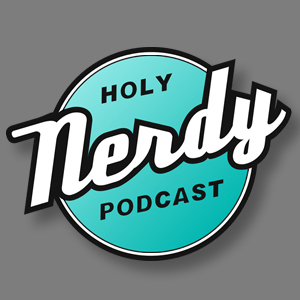 On this episode of the Holy Nerdy Podcast, after a humorous little story about Caleb's son's first Orlando Magics basketball game, we get to the true star of the episode, Spider-Man. Our friendly neighborhood Webhead has a lot going for him nowadays , and we've come to review them all. From the trailer for "Spider-Man: Far From Home", to the Spider-Man Playstation 4 video game, to the award winning animated film, "Spider-Man: Into the Spider-Verse", there's a lot for us to talk about. So bust out your webshooters and slip on your underoos, and prepare for a webslinging good time!
TOPICS
Caleb's Son's First Orlando Magics Basketball Game........I'm Bored.
Chunky Style Milk.......That's Not Right
Sugar Frosted Lumps
"Spider-Man: Far From Home" Reactions
Does Spider-Man Have "Spider Sense" Or Not?
Dick Wad
Is This The Peter Parker We Deserve?
Spider-Man PS4 Video Game Review
Noobie Situations
Notable Exemptions
If We Had The Keys To The Kingdom
Our Favorite Parts
Why Bitches Gotta Hate?!
Spider-Man: Into The Spider-Verse" Review
Unique Visual Style
A Tragic Villain
It's Kind Of Dark
But Funny As Well
Final Verdicts
Follow us on Social Media
You can call us and leave a funny voicemail at 806-680-6373. We might even play it on air if your lucky.