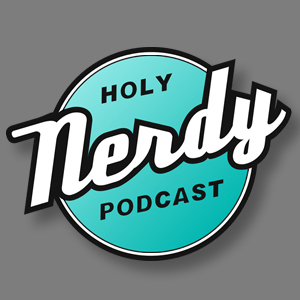 On this episode of the Holy Nerdy Podcast, after some funny small talk ranging from my new car, to what kind of music I rock out to, to early internet memes, we introduce a new bit to the show called "Hump Day Holidays". This new segment leads to some long forgotten memories and some funny stories, including one where while at camp as a teen, Caleb came face to face with the dreaded Fish-Man from camp legend, who stole a certain naughty magazine, while Caleb fled for his life. Finally, to close out the show and in honor of Valentine's Day, we reveal our "Top 3 Romantic Comedies".
TOPICS
Earning Our Keep
Unexpected Voice Mail
My New Ride
Music I Rock Out To
Gay Fuel
Hump Day Holidays
National Boyscout's Day
Old Boyscout Memories
The Fish-Man Stole Caleb's Porno
More Holidays
"Top 3 Romantic Comedies"
Follow us on Social Media
You can call us and leave a funny voicemail at 806-680-6373. We might even play it on air if your lucky.