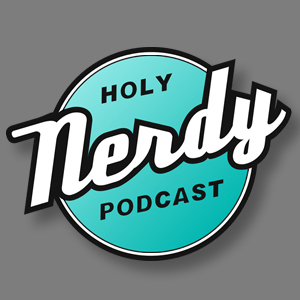 On this episode of the Holy Nerdy Podcast, we start off the show this week with some talk about how strange it is that I love cherry flavored things, but hate cherries themselves. From there Caleb shares two stories, and presents me with a moral question, "If you saw someone shoplifting, would you say anything?" After that we cover the "Hump Day Holidays" which segues into the main topic of the episode, The sexual harassment scandal involving Funimation voice actor Vic Mignogna. Finally we close out this topic hefty show with a new weekly segment titled, "Surviving Survivor with Chris".
TOPICS
Valentine's Day......Alone
Cherry Flavored Things VS Actual Cherries
Shoplifters Running Rampant!!
What Would You Do?
That Poor Old Lady...
"Hump Day Holidays" For 2/20/19
"National Clean Out Your Bookcase Day"
"National Cherry Pie Day"
"Hoodie Hoo!!"
"National Social Justice Day"
Vic-Gate Fallout
"Surviving Survivor With Chris"
Follow us on Social Media
You can call us and leave a funny voicemail at 806-680-6373. We might even play it on air if your lucky.