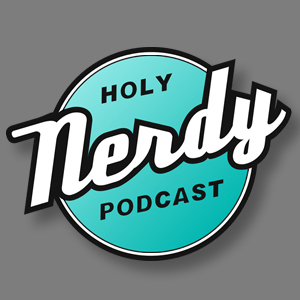 On this episode of the Holy Nerdy Podcast, we kick off the show with a trip down memory lane and compare watching TV when we were kids vs watching it today. DVRs have really been a game changer, and this generation really don't know how good they have it. This leads to a humorous prediction about how future generations might live. After that we've got our weekly "Humpday Holiday" segment, before talking a bit about this whole Jussie Smollett scandal and why "fake hate crimes" are bad (duh). Finally we finish up with another rousing installment of "Surviving Survivor With Chris".
Topics
Watching TV Now VS When We Were Growing Up
BooBoo Goes Wild
DVR Changed Everything
Mystery Cartoon
90's Victoria Secret Swimsuit Beach Photo Shoot
Kids Today Have It Good
VR Zombie Paradise
"Humpday Holidays"
Jussie Smollett Is A Piece Of Trash For What He Tried To Pull
"Surviving Survivor With Chris" 
Keep Your Damn Mouth Shut
The Craft Services Table Sure Is Tempting
Follow us on Social Media
You can call us and leave a funny voicemail at 806-680-6373. We might even play it on air if your lucky.