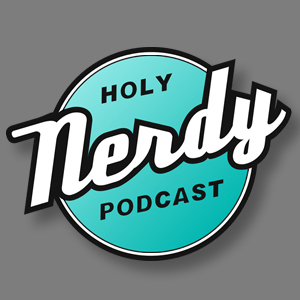 On this episode of the Holy Nerdy Podcast, Caleb had a bad week that resulted in him having to kill off his best friend....Mr. Jim Beam. Strangely this conversation leads to what we do at work when left to our own devices, which can sometimes lead your HR Manager believing you are a bonafide Nazi. Things then get bloody when Caleb relives a dentist horror story for his youth, before leading to some talk of the upcoming "Captain Marvel" and "Avengers: Endgame" movies, and how much ass Carol Danvers will kick once she and Thanos finally meet. Finally we finish up with "Surviving Survivor".
TOPICS
Caleb's Bad Week
Caleb Had To Murder His Best Friend....Jim Beam
Plex-ing Away
Goofing Off At Work
Be A Nazi On Your Own Time!
"Hump Day Holidays"
Caleb's Bloody Dentist Horror Story
I Call This A "Hungry Man Meal"!
Captain Marvel Is A Super Feminist
Mama Marvel has Come To Spank Thanos Like A Little Bitch!!
"My Balls Don't Feel So Good Mr. Stark"
S.H.I.E.L.D. Lost And Found Box
"Surviving Survivor With Chris"
Keith Don't Know How To "Survivior"
Follow us on Social Media
You can call us and leave a funny voicemail at 806-680-6373. We might even play it on air if your lucky.