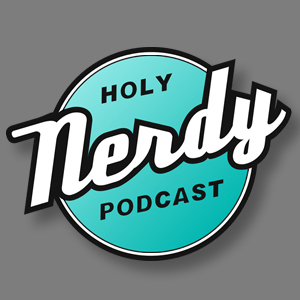 On this episode of the Holy Nerdy Podcast, we begin the show this week with a question posed to us by our good friend of the show Tiny Tim; If you had to "Thanos Snap" one franchise, what would it be? Of course Caleb, being the troll that he is chose Star Wars to be decimated only because he knew it would trigger me. This led to a discussion about how the franchise has fallen and how we hope "Episode IX" will right the ship while simultaneously dissecting that leaked movie poster. Next we machine gunned our way through this week's "Humpday Holidays" before ending the episode with a double dose of "Surviving Survivor".
TOPICS
What Movie Franchise Would You "Thanos Snap"
The Choice: Lord Of The Rings VS Star Wars
Dissecting That Leaked (Fake?) "Star Wars Episode IX" Movie Poster
Princess Leia Got Hosed
"Humpday Holidays"
"Surviving Survivor With Chris"
Same Old Same Old, Keith Is Useless, Joe Is A Bad Ass, And War Dog Is Delusional
Follow us on Social Media
You can call us and leave a funny voicemail at 806-680-6373. We might even play it on air if your lucky.