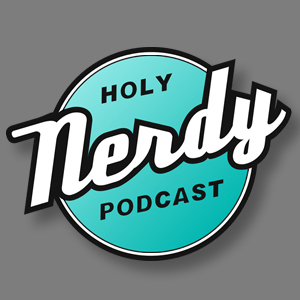 On this episode of the Holy Nerdy Podcast, KamehaCon, Texas' Premiere Dragon Ball themed convention, has come and gone and I'm here to talk all about it. Before we get into that though, we chat a bit about something Caleb did recently... Something bad... The biggest "nerd no-no" he could of committed right now. He watched a leaked version of Avengers: Infinity War. Rest assured though, no spoilers were given. Back to KamehaCon, I'm here to review the Con if you will. Was it better than year 1? Was there any drama with guest Vic Mignogna? Did it even have the same "electricity" even though Caleb wasn't there this year?
TOPICS
Caleb Did A Bad Thing......
KamehaCon 2019
The Red Carpet Event With The Voice Actors
Monica Rial / Vic Mignogna Drama
A Lot Of Cash Was Exchanged
A Special Message From "OG" Piccolo, Scott McNeil
Meeting Professional Cosplayer Missy Mayhem
Needless To Say, It was An Awkward Encounter
KamehaCon 2019 Review
Did It Have The Same Electricity As Year 1?
I'm Kind Of Over Conventions At This Point In My Life
A Fan Voicemail Message
Follow us on Social Media
You can call us and leave a funny voicemail at 806-680-6373. We might even play it on air if your lucky.