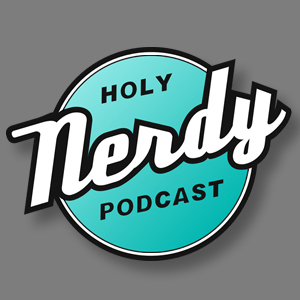 On this episode of the Holy Nerdy Podcast, we have joining us in the digital studio, our good friend "Tiny Tim". Tim is a huge Marvel Comics fan, and we have him on the show this week to celebrate the release of the mac daddy of all comic book movies, Marvel's "Avengers: Endgame". This episode was recorded before the movie premiered and we wanted to talk about if there were any epic scenes that we felt were necessary for this movie to be successful in our eyes. After we get that out of the way, Tiny Tim has challenged the "Ol' Trivia Master" himself to a "Marvel Comics Trivia Challenge", and its up to me to defend my flawless record.
TOPICS
"Avengers: Endgame"
What We Think Will Happen
What We Want To Happen
An MCU Look Back
Holy Nerdy Podcast Marvel Trivia Game!!
I Must Defend My Honor And Reputation
Future Games
Follow us on Social Media
You can call us and leave a funny voicemail at 806-680-6373. We might even play it on air if your lucky.