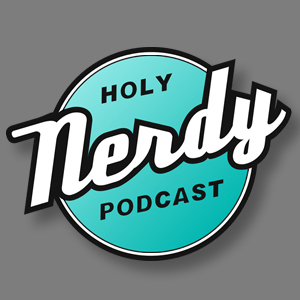 On this episode of the Holy Nerdy Podcast, after following the countless story lines, twists, and turns, we have reached the end of an era. In an unprecedented feat by Marvel Studios, we have reached the culmination of eleven years and twenty two interconnected films. That's right folks, we are talking about "Avengers: Endgame". This was an event movie unlike anything we've seen before and probably will never see again of this magnitude. It's been one hell of a ride and it breaks our hearts that we have to say goodbye to some iconic characters who we've come to love over the years. Marvel deserves all the money for this one.
TOPICS
Kel Mitchell Shoutout
Childhood Thanos Snap
Avengers: Endgame Review And Breakdown
Avengers: Endgame Movie Review Voicemails
Follow us on Social Media
You can call us and leave a funny voicemail at 806-680-6373. We might even play it on air if your lucky.