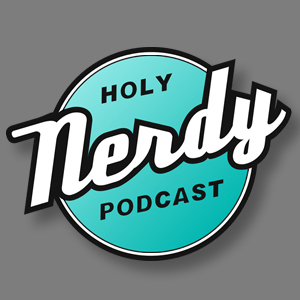 On this episode of the Holy Nerdy Podcast, we recently realized that with all the guests we've had on the show recently and the buildup and fallout from "Avengers: Endgame", that we've seriously neglected some of our other segments, most importantly "Surviving Survivor With Chris". We are like 6 or so episodes behind, and the finale is almost upon us. So we thought we would take a bit of a breather from all the other hoopla out there and focus and catch up on our discussion on these missed episodes, but more importantly, who we think will take home the crown of "Sole Survivor" and walk away with a check for a million dollars.
TOPICS
Caleb Has Gotten "Superhero Movie Fatigue"
Captain America Is A Perverted Old Man
Humpday Holidays
National Nylon Stocking Day
"Goodbye Horses"
National "Juice Slush" Day
F*ck Your Quest Squire!!
"Surviving Survivor With Chris"
The Finale Is Upon Us
Devons Is A Badass Mastermind
Who We Think Will Win
Immunity Idol Madness
Survivor Homicide
Follow us on Social Media
You can call us and leave a funny voicemail at 806-680-6373. We might even play it on air if your lucky.