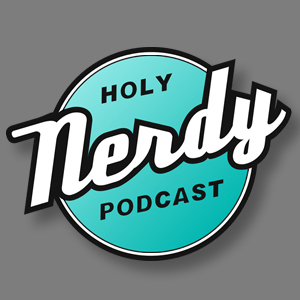 On this episode of the Holy Nerdy Podcast, after three months of speculation and putting in our bets, we witnessed the winner crowned on "Survivor: Edge of Extinction", and what a finale it was. Definitely one for the record books. Before we get into that though we get into a few topics in our "DC Dickdown" segment. We finally have Ben Affleck's Batman successor, and it's "Twilight's" Robert Pattinson. Next up we discuss the first trailer for CW's "Batwoman." In all honesty though we cannot get behind this "woke AF", man hating, identity stealing, political agenda spewing, version of this beloved character. I guess it's just not meant for us.
TOPICS
New Couch Bliss
Caleb Is A DIY Madman!!
Humpday Holidays
National Solitaire Day
Kraang Tangent
National Emergency Medical Services For Children Day (WTF?!)
National Vanilla Pudding Day
Banana Pudding Pizza
DC Dickdown
Robert Pattinson Is Our New Batman
We Are Indifferent
DC Universe Woes
CW's Batwoman Is "Woke AF" And We Can' Get Behind That
Surviving Survivor With Chris
Survivor Finale Breakdown
Jeff Probst Is A P.I.M.P.
Follow us on Social Media
You can call us and leave a funny voicemail at 806-680-6373. We might even play it on air if your lucky.