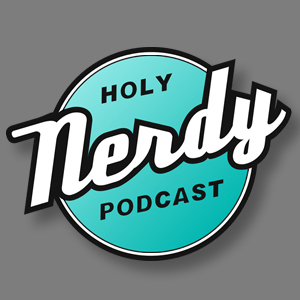 On this episode of the Holy Nerdy Podcast, while discussing a tragic event that happened last weekend in Dallas, an interesting thought came to mind, "What kinds of activities does Heaven allow you to partake in?" We've all have an image of what Heaven is in our minds, but would there be "rules" that you would have to abide by? Don't expect a philosophical or enlightened discussion though (you know us), but one filled with humor and profanity. After that Caleb tells a heartbreaking story from his youth involving a crushed rose and a crushed heart. Finally we totally drool over the E3 trailer for "Final Fantasy VII: Remake" video game.
TOPICS
Tragedy In Dallas
We Are Going To Hell
What Heaven Would Really Be Like
Could You Have Fun?
"Heaven Is Like A Cruise Ship"
Horror Movies, Ice Creme, And Your Dick
*Still Believes In Jesus
Joe Rogan Is One Smart MothaF*cker
Humpday Holidays
"National Red Rose Day"
Young Love And Traumatic Memories
E3 Stuff
Final Fantasy VII: Remake Looks Amazing
The New Avengers Game.....Not So Much
Follow us on Social Media
You can call us and leave a funny voicemail at 806-680-6373. We might even play it on air if your lucky.