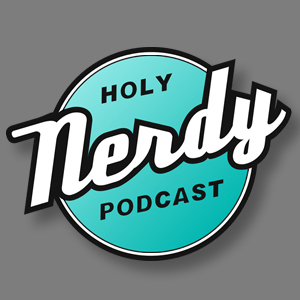 On this episode of the Holy Nerdy Podcast, the theme of this episode is the color red and we start off the episode with a rant about the "dum dum firemen" and "fat cops" in Caleb's small town and how he is surprised how the town doesn't burn to the ground in anarchy with this caliber of servicemen at the helm. After that we give our "Top 5 Favorite Red Things". There are a ton of great red colored things out there and we had to narrow it down to 5. From rediscovering a fiery love from my high school days, to Caleb getting hot and heavy regarding a certain type of sexy red cake, this Top 5 list is definitely one of our best and funniest to date.
TOPICS
"Red" Is The Theme
Caleb Makes Fun Of Firemen
"Dum Dum Firemen"
"Fat Cops"
"Bless Their Hearts"
A Fire Too Close To Home
Get Off My Lawn!!
"Top 5 Favorite Red Things"
Was Snoopy A Nazi?
Sexy Cake
A "Fiery Love" From The Past
The "Real Woman" Of Fruits
Double "Reds"
Rare AF
Badass Turtle
Follow us on Social Media
You can call us and leave a funny voicemail at 806-680-6373. We might even play it on air if your lucky.