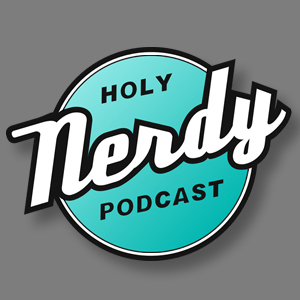 On this episode of the Holy Nerdy Podcast, we start off the episode with one question, "What will the world look like and what type of high tech crap will we be sporting in thirty years from now?" After some funny but sobering answers we jump right into "Humpday Holidays" where we marvel how strange but incredibly useful the coconut is and create a new mascot for a new brand of pudding. Finally we give our Vudu Review of DC's newest animated film, "Batman vs Teenage Mutant Ninja Turtles". We have been anticipating this one for a while now as we both both Bats and the Turtles. Here's hoping it lives up to our over-inflated hype.
TOPICS
We Come A Long Way Technology Wise
Techno Witchcraft
Old Tech
Blue Collar Future
Back To Our Roots
Humpday Holidays
Coconut (Love It Or Leave It?)
The Wonder Fruit
Horse Hoof Pudding
Kitchen Witchcraft
VUDU Review "Batman VS Teenage Mutant Ninja Turtles" 
Follow us on Social Media
You can call us and leave a funny voicemail at 806-680-6373. We might even play it on air if your lucky.