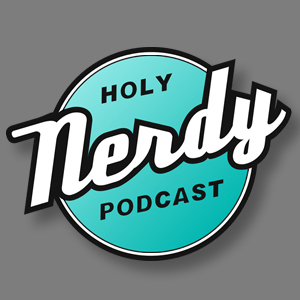 On this episode of the Holy Nerdy Podcast, we kick off the episode with a heated rant from Caleb about how pissed he is at his internet provider and their throttling of his expensive internet. After that we discuss and give our honest critique on the first three episodes of Nickelodeon's "All New All That", which is the new reboot of the original "All That" 90's kids sketch comedy show. We end the show with a story about Caleb's first experience in the nerdy world of "Dungeons and Dragons" and how he spent seven hours wandering around charming villagers and wild creatures with an unexpected and quite funny musical instrument.
TOPICS
Caleb's Internet Provider Rant
The Nickelodeon And DC Universe Apps Stink
"All New All That" Initial Thoughts Review
Bottom Line: The Show Needs To Be More Original
Rapid Fire Humpday Holidays
Caleb's First DnD Session
He's Addicted To Chunking Dice
Varying Conflicting Agendas
Clog-Blocked
Time Flies When Your Having Fun (Not Fighting Monsters)
Searching For His Next Fix
Follow us on Social Media
You can call us and leave a funny voicemail at 806-680-6373. We might even play it on air if your lucky.