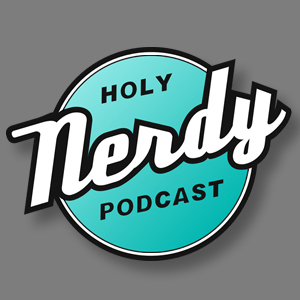 On this episode of the Holy Nerdy Podcast, we start off with some Twitch talk and how it's a great platform for rising brands and streamers. We just wish celebrities like Kevin Smith would quit stealing all the spotlight from your "average Joe streamer". This leads to talk of Instagram model Belle Delphine's ingenious, but sort of gross money making venture, "Gamer Girl Bath Water". Finally we give our spoiler heavy review of "Spider-Man Far From Home". It's no secret that Caleb is super salty when it comes to this version of Spidey and if I was a betting man, I would say this new international romp will do nothing to quench all that salt.
TOPICS
Twitch is Awesome For Starting Brands
Kevin Smith, Stay Away!!
More Twitch Talk
Belle Delphine's "Gamer Girl Bath Water"
Selling Our "Gamer Boy Undies"
Slippery Slopes
Spider-Man Far From Home Spoiler Heavy Review
Caleb Is Very Salty
Star Wars Galaxy's Edge
More Spidey Talk
Screen Rant's Far From Home Pitch Meeting Audio
Follow us on Social Media
You can call us and leave a funny voicemail at 806-680-6373. We might even play it on air if your lucky.