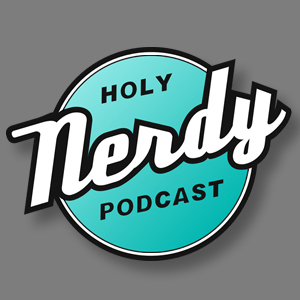 On this episode of the Holy Nerdy Podcast, we start off with a quick OkashiCon story before getting to the real Comic Con you came to hear about. That's right folks, it's "Nerd Christmas" yet again. San Diego Comic Con has come and gone and there's a proverbial dump truck full of trailers and stuff that was announced for us to sink our nerdy teeth into. We start off with the DC Universe's TV and streaming shows that dropped trailers before talk transitions to and becomes all about Marvel Studios. The spotlight greedy Mouse House has unveiled it's entire Marvel Phase 4 slate and we definitely have a lot to say about that and so much more.
TOPICS
OkashiCon 2019
Weebs And Furries Galore
Comic Con Coverage
DCTV
Crisis Crossover / Arrow / Flash / Supergirl / Batwoman
DC Streaming
Doom Partol / Titans
Marvel
Black Widow / Falcon And The Winter Soldier / The Eternals 
Shang Chi / WandaVision / Dr. Strange 2 / Loki
Marvel's What If? / Hawkeye / Thor 4 / Blade
DC Streaming
Harley Quinn / Young Justice
Jay And Silent Bob Reboot Trailer
Battle Angel Alita VS Captain Marvel
Disney Owns All
Picard Trailer
Logan Was Trash
Stranger Things Season 4
The Fly Was A F*ed Up Movie
Mao Mao And The Heroes Of Pure Heart
Follow us on Social Media
You can call us and leave a funny voicemail at 806-680-6373. We might even play it on air if your lucky.