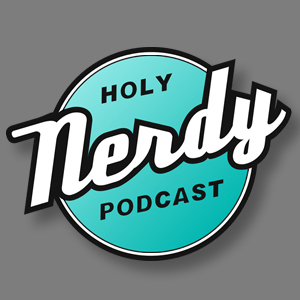 On this episode of the Holy Nerdy Podcast, last Friday saw a very rare occurrence, a harvest moon during Friday the 13th. Caleb, being a horror buff, was elated and brought that excitement to the studio. Loving games as much as he does, he decided to compile some trivia that oddly enough had a mix of elements from the "Friday the 13th" horror film series as well as the "Harvest Moon" video game franchise. Before that though, he had a few creepy and downright unsettling tales to tell of stalkers and creepers, including one especially unnerving story about a hotel guest and her secret, hidden "roommate" that makes our flesh crawl.
TOPICS
A Very Rare Occurrence Indeed
Caleb  Loves "Friday The 13th"
The 13th Floor
The Woman In The Mirror Story
"The Ring" Prank Video
The Roomate From Hell Story
Lifetime Stalker Story
"Friday The 13th" And "Harvest Moon" Trivia
Follow us on Social Media
You can call us and leave a funny voicemail at 806-680-6373. We might even play it on air if your lucky.