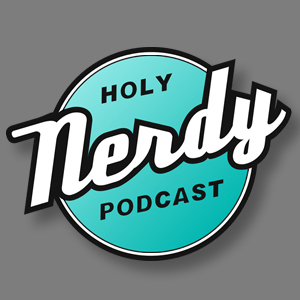 On this episode of the Holy Nerdy Podcast, it's only a matter of days until Caleb and his wife welcome the newest member into their family and he's been reflecting on how fast time passes and how big, strong, and fearless his other two sons have gotten and how if he's not paying attention, they will overthrow him with their sheer strength. This leads into another celebration of sorts. Last Saturday was "Batman Day" and if you are even a casual fan of the show you know we can't get enough of Batman. So to celebrate 80 years of the Dark Knight, I decided to test Caleb's knowledge of the Caped Crusader with a little bit of Batman Trivia.
TOPICS
A New Baby
Keeping On Your Toes
Channeling Ultimate Respect To Keep The Peace
"Batman Day"
Adam West
Missing Sinbad
Batman Trivia Game
Follow us on Social Media
You can call us and leave a funny voicemail at 806-680-6373. We might even play it on air if your lucky.