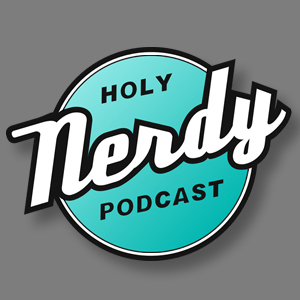 On this episode of the Holy Nerdy Podcast, it's the first episode back from our mini hiatus since the birth of Caleb's daughter, and we hit the ground running with a look back at Paul Reuben's run in with law at that adult theater back in 1991 and how we think Pee-Wee got a raw deal. After taking the humor a bit too far we switch gears and Caleb tries to sway my decision about whether or not I should go see the "Joker" movie. After he fails at that we talk a bit about the new season of "Survivor: Island of the Idols" before ending with a story that literally had me crying in laughter at the end. So much so that we had to end the episode early.
TOPICS
Baby Emma is Here!!
Billy Reubens
Pee-Wee's Bum Rap
Too Far
Caleb Hates The Joker
Surviving Survivor With Chris
The Idols
Anywhere But The Stump
Butt Pirates
I'm Dying
Follow us on Social Media
You can call us and leave a funny voicemail at 806-680-6373. We might even play it on air if your lucky.