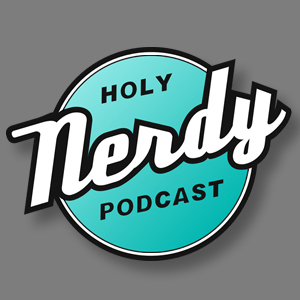 On this episode of the Holy Nerdy Podcast, we start the show with a thirty minute discussion about the crazy Amber Guyger murder trial as well as the even more bizarre aftermath involving the shady murder of a key witness only a mere week after the verdict was read. This culminates in a very real question about the possible conspiracy and corruption involving this trial. After that we bring back our "DC Dickdown" segment and boy is it a doozy. First up is my "Spoiler Free" Review of "Joker", before we move onto the laughably disastrous final episode of Fox's "Gotham" and finish up with the cringe worthy first episode of CW's "Batwoman".
TOPICS
Amber Guyger Murder Trial Discussion
Caleb's Midnight Confusion Story
Conspiracy And Corruption
"Joker" Spoiler-Free Review
Rooting For The Villain
Extreme Violence?
Gotham's Final Episode
Batwoman's First Episode
Follow us on Social Media
You can call us and leave a funny voicemail at 806-680-6373. We might even play it on air if your lucky.