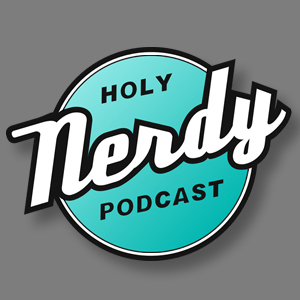 On this episode of the Holy Nerdy Podcast, it's been three weeks since our last episode and quite a bit has happened in that time. For starters, Halloween came and went and since we were MIA, we never got to do a Halloween episode. Since we love the holiday so much we said screw it, we are doing a Halloween episode in November. We start off with good old fashioned Caleb "puke story", before getting into why his kids' candy haul wasn't as massive as years past. This leads to the answer to a 26 year long movie mystery that had bugged me since my youth. Finally we end the episode with a game of Halloween TV Episode Trivia.
TOPICS
It's Good To Be Back
Long Lost Brother
"Do You Have To Use The "F Word" So Much?"
Puke And Hemorrhoids Galore
Is My Face Sagging?
Caleb's Halloween Woes
26 Year Super Mario Bros. Movie Mystery Solved
Halloween TV Episode Trivia
How I Spent (Or Didn't Spend) My Halloween
Scary Movie Talk
Halloween Candy Talk
Follow us on Social Media
You can call us and leave a funny voicemail at 806-680-6373. We might even play it on air if your lucky.