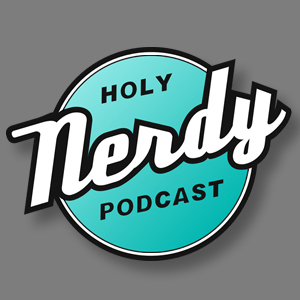 On this episode of the Holy Nerdy Podcast, we start off the show with some thoughts on this year's CW Arrow-verse Crossover Event, "Crisis on Infinite Earths". With about 6 years of hype, they really needed to knock it out of the park, but unfortunately they settled for a double instead. Next up we chat about Dragon Ball FighterZ and Caleb's newfound infatuation with E-Sports tournaments and how I think he's crazy. Finally we close out this episode with our thoughts on the last four or so chapters of the Dragon Ball Super Manga. Are we heading into an all new territory story wise or is this just a shiny new facade on old story beats?
TOPICS
"Crisis On Infinite Earths" Crossover Thoughts
Dragon Ball FightsZ
E-Sports Tournaments
Supporting Your Kids In Their Career Aspirations
Misplaced Priorities
Dragon Ball Super Manga Thoughts
New Hotness Or Same Old Same Old?
It's Cool None The Less
Follow us on Social Media
You can call us and leave us a voicemail at 806-680-6373. Let us know what you think of the show, comment on a topic, or even suggest a topic.