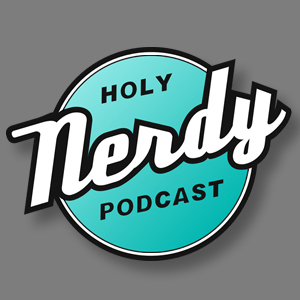 On this episode of the Holy Nerdy Podcast, Caleb recounts his series of recent terrifying "fever dreams" before sharing his trusty pro tips for hitting the proverbial "Halloween Honeypot" to fill your candy sacks to the brim with the "good stuff". Afterwards we delve into the 20 plus year long feud between Jason David Frank and Jean Claude Van Damme and finally Chris gives his spoiler-lite review of Marvel's latest box office winner starring our favorite "Lord of Thunder", Thor Ragnarok.
TOPICS
We Lost An Entire Episode Worth Of Content Last Week! (Zencastr You Suck!!)
Traffic Sucks
Fever Dreams
Halloween Candy
Nutella Story
Dealing With Trick Or Treaters
Don't Piss Off The Older Ones
Caleb's Tricks To Getting More Candy
TIP 01: Pre Candy
TIP 02: Have Cute Kids
TIP 03: Go To The Rich Neighborhoods
TIP 04: Pander To People's Political Beliefs
Halloween Isn't What It Used To Be
JDF VS JCVD
Chris' Thor Ragnarok Review
Ren & Stimpy Adult Party Cartoon Bonus Episodes
Caleb and I are currently preppring for our first "Bonus" episode detailing the history as well as audio commentary of the short lived and hugely divisive series featuring our favorite psychotic chihuahua and dimwitted cat, The Ren & Stimpy: Adult Party Cartoon. We will be releasing the first episode for free soon. The next episode containing more history as well as commentary on the next episode in the series will be released as soon as we hit 10 Reviews on ITunes. Additional episodes after that will be released at 10 review intervals until we complete the animated series. We are really looking forward to these bonus episodes. We have done our homework and have compiled a treasure trove of backstory and history on creator John Kricfalusi including introductions for each episode from John K. himself.
Follow us on Social Media