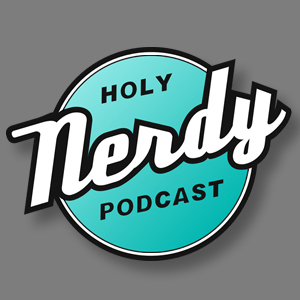 On this episode of the Holy Nerdy Podcast, Caleb wanted us to discuss the Olympics which led to a hilarious scenario question: What happens to the North Korean athletes who have to return home empty-handed to face "Ol' Cranky Pants", Kim Jong Un? What crazy thoughts must be going through their heads on that silent bus ride home? After that Caleb tells two restaurant "horror stories" that he had the displeasure of experiencing in the same day. One involved a KFC cookie misunderstanding and one had a certain Chipotle Douchebag who got Caleb's blood boiling like never before.
Topics
Pyeong Chang 2018 Winter Olympics....... And Why It Sucks!!
Red Gerard Is A F*CKING Beast!!!
America F*ck Yeah!!
North And South Korea Competing Together!? WTF
Kim Jong Un Is A F*CKING Psychopath
North Korean Athletes Have Different Motivations For Winning Than The South
At Least We Tried And Had A Good Time....
Restaurant Horror Stories
KFC Cookie Misunderstanding
The Food Was Burnt And Cold...How The Hell Does That Happen!!
Sweetie Didn't Give A F*ck
Chipotle Douchebag
Caleb Wants To Fight!!
You Know What?....She Deserves Him
"We Come Home Happy"
Ren & Stimpy Adult Party Cartoon Bonus Episodes
Caleb and I are currently preppring for our next "Bonus" episode detailing the history as well as audio commentary of the short lived and hugely divisive series featuring our favorite psychotic chihuahua and dimwitted cat, The Ren & Stimpy: Adult Party Cartoon. This next episode containing more history as well as commentary on the next episode in the series will be released as soon as we hit 10 Reviews on ITunes. Additional episodes after that will be released at 10 review intervals until we complete the animated series. We are really looking forward to these bonus episodes. We have done our homework and have compiled a treasure trove of backstory and history on creator John Kricfalusi including introductions for each episode from John K. himself.
Follow us on Social Media
You can call us and leave a funny voicemail at 806-680-6373. We might even play it on air if your lucky.