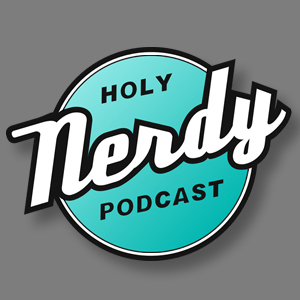 On this episode of the Holy Nerdy Podcast, it's just the two of us after a month of guest hosts and we have some catching up to do. From my viewing of the amazing Broadway production of Disney's The Lion King, to the not so amazing experience at A-Kon, we have a lot to discuss. It has been a few weeks since the A-Kon anime convention concluded, and Caleb has been chomping at the bit wanting to hear my tales of unbearably long lines, horrible rules changes, and a certain celebrity voice actor, who after meeting, I instantly regreted. So sit back, relax, you are going to be waiting a while.
TOPICS
We Are Back Solo This Week
The Lion King Broadway Was Mind Blowingly Good!!
How It Compared To The Animated Film
A-Kon Or Line Con?
Fast Pass Was A Bust
Day 0
Lines And Went Home
Day 1
More Lines And Almost Got In A Fight
Cool Celebrities
Amazing Dealer Room
Day 2
Even More Lines And Matt Mercer Is A Douche
Final Thoughts
ATTENTION
WE NOW HAVE A SPONSOR FOR THE SHOW!!! WELCOME ABOARD
THOMAS CLEMMONS AND HIS WEB COMIC SERIES ROBOT FRIDAY!!!
CHECK OUT ALL OF THOMAS'S WORK AT WWW.ROBOTFRIDAY.COM
Follow us on Social Media
You can call us and leave a funny voicemail at 806-680-6373. We might even play it on air if your lucky.