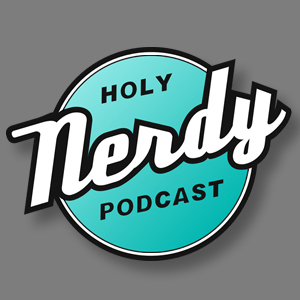 On this episode of the Holy Nerdy Podcast, we have joining us in the digital studio a guest, who because of the "kneejerk reation" society we live in now, decided he does not want to be addressed by his real name. Because of this, we gave him the nickname "Tiny Tim", so that he could speak freely without the fear of repercussions. We brought him on the show to chat about his quest for the "perfect relationship", and to discuss Disney's recent firing of "Guardians of the Galaxy" director James Gunn for a series of bad tweets he made over a decade ago, and if it was justified or premature.
TOPICS
And His Nickname Was "Tiny Tim"
"Mami, Mami, Put Your Shoes On Baby!"
Internet Anonymity
Tiny Tim's Relationship Woes
He's On A Quest For The "Perfect Relationship"
Chaotic Good
We Are Happy For Him.....But He Owes Us One
N-Word Pass
Recent "Kneejerk Reactions" In Hollywood
We Are Tired Of All The Hipocrisy
The James Gunn Scandal
His Rallying Supporters
James Gunn, Lloyd Kaufman , And Troma
Steve Gets Pissed
"Those Who Live In Glass Houses Shouldn't Throw Stones"
PC Culture
Getting Naked With Your Friends For The "Freeze Out" Challenge
The Moral Of The Story Is...
ATTENTION
WE NOW HAVE A SPONSOR FOR THE SHOW!!! WELCOME ABOARD
THOMAS CLEMMONS AND HIS WEB COMIC SERIES ROBOT FRIDAY!!!
CHECK OUT ALL OF THOMAS'S WORK AT WWW.ROBOTFRIDAY.COM
Follow us on Social Media
You can call us and leave a funny voicemail at 806-680-6373. We might even play it on air if your lucky.