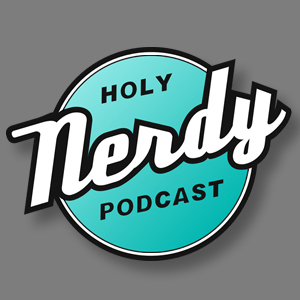 On this episode of the Holy Nerdy Podcast, we are celebrating reaching Episode 90 by celebrating the 90's. We were both five years old in 1990, and we regularly look back at this time of our lives with fond memories and good stories. To celebrate this unique chunck of history, we have decided that for the next 10 episodes, we will focus on a different aspect of the 90's we loved growing up. We are kicking off this episode though with a "mega list" spanning the entire decade with our "Top 10 Favorite Things Of The 90's". Buckle up 90's fans, our nostalgic journey through time has only just begun.
TOPICS
Surge
Caleb's Childhood Moth Attack
"Top 10 Favorite Things Of The 90's"
Follow us on Social Media
You can call us and leave a funny voicemail at 806-680-6373. We might even play it on air if your lucky.