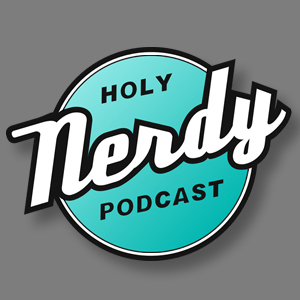 On this episode of the Holy Nerdy Podcast, we are celebrating reaching Episode 92 by celebrating the 90's. This week we are looking back at another favorite of ours growing up with from the 90's, our "Top 10 Favorite 90's Movies". Unlike our favorite cartoons, our favorite movies varied pretty greatly, with some of Caleb's favorites being "Reservoir Dogs", "Batman Returns", and "Men in Black", and mine being "The Shawshank Redemption", "Enemy of the State", and "Bill and Ted's Bogus Journey". We hope you enjoy this next stop on our nostalgic trip back through the 90's as much as we did.
TOPICS
Time's Passing Us By Too Fast
Scary Predictions From The Past
The 90's Are Everywhere
"Top 10 Favorite 90's Movies
After Credits - I'm A Big F*ckin' Slut On A One Way Ride
Follow us on Social Media
You can call us and leave a funny voicemail at 806-680-6373. We might even play it on air if your lucky.