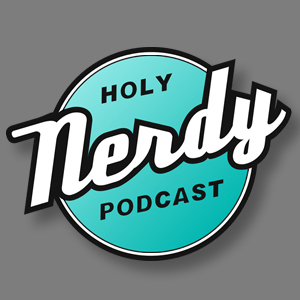 On this episode of the Holy Nerdy Podcast, we are celebrating reaching Episode 94 by celebrating the 90's. When we weren't busy watching cartoons, we were busy playing with our beloved toys. So that's why this week we're both looking back at our "Top 10 Favorite 90's Toys". Whether it was playing with "POGS", performing tricks with yoyos, or strengthening our imaginations by crafting amazing worlds filled with heroes like "Mighty Max", "Ninja Turtles", "Bucky O'hare", "Incredible Crash Dummies", or "The Real Ghostbusters", these were the toys that did their jobs and did them damn well.
TOPICS
I'm An Uncle!!
Caleb's Funny Child Birth Story
"Top 10 Favorite 90's Toys"
Follow us on Social Media
You can call us and leave a funny voicemail at 806-680-6373. We might even play it on air if your lucky.