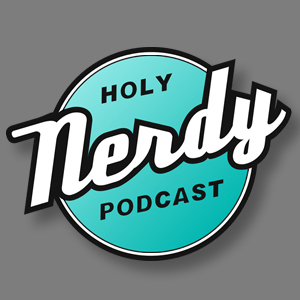 On this episode of the Holy Nerdy Podcast, we are celebrating reaching Episode 95 by celebrating the 90's. We've arrived at the last stop of our 6 week long journey back in time, and we've saved the best for last. This week we are geeking out over our list of "Top 10 Favorite 90's Video Games." Whether it was spending all our allowance at the arcade playing classics like "Marvel VS Capcom", and "Turtles in Time", or testing our gaming skills on the home consoles with "Sonic the Hedgehog" and "Final Fantasy 7", there was never a shortage of amazing video games to keep our little thumbs busy.
TOPICS
The End Of Our Journey
"Top 10 Favorite 90's Video Games"
Follow us on Social Media
You can call us and leave a funny voicemail at 806-680-6373. We might even play it on air if your lucky.