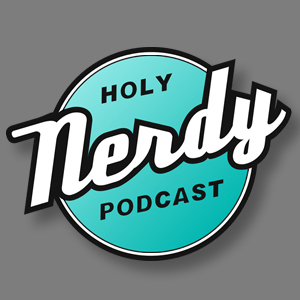 On this episode of the Holy Nerdy Podcast, a lot has happened in the nerd-verse since we've been traveling down memory lane back to the 90's, but we are back now and ready to get back down to business. First up is my "spoiler heavy" review of "Venom", before moving on to our review of the pilot episode of the DC Universe's new flagship series "Titans". This review leads to a little bit of "conspiracy theory" talk in regards to why we think the people in charge of DC's TV and film division are making the kinds of decisions they are making, and to be quite honest it makes a scary kind of sense.
TOPICS
"Spoiler Heavy" Venom Review
Joaquin Pheonix's "Joker"
Titans First Episode Review
It's OK to Be OK
Conspiracy Theory
Bumble Bee's Accurate Looking Autobots And Decepticons
Optimus Prime's Ruse
Follow us on Social Media
You can call us and leave a funny voicemail at 806-680-6373. We might even play it on air if your lucky.