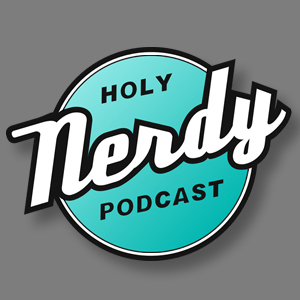 On this episode of the Holy Nerdy Podcast, we are taking a pit stop break this week from our nostalgic 90's train ride, to talk about a crazy news story/rumor that broke late last week. According to the story, negotiations broke down between Henry Cavill and WB, with Cavill deciding to ultimately walk away from his coveted Superman role. We have lots to say on the subject and it's nothing good. Finally we give our first impressions review of DC's recently launched online streaming service, "DC Universe". How does it compare with streaming giants like Netflix and Hulu, and is it worth $70 a year?
TOPICS
The Death Of Superman...
WB And DC, Get Your Shit Together
Wonder Woman 2 Confusion
DC Universe Review
DC, I Think You Forgot Some Things
Follow us on Social Media
You can call us and leave a funny voicemail at 806-680-6373. We might even play it on air if your lucky.