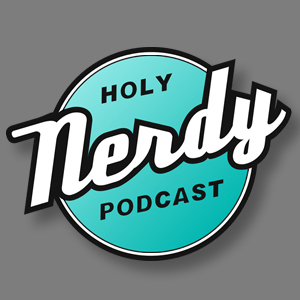 On this episode of the Holy Nerdy Podcast, joining us in our digital studio is fellow podcaster and Dragon Ball enthusiast, Kyle from the podcast "DBSuperDope". He has phoned in to talk about the upcoming movie, "Dragon Ball Super: Broly" The film premieres in just a few weeks and we are super psyched. This discussion contains spoilers, so listener beware. We had so much fun with Kyle that we brought him back a few days later so he and I could go head to head in an absurd game of trivia that Caleb cooked up, to see who is the almighty grand master of random ass Dragon Ball trivia.
TOPICS
The New Dragon Ball Movie Is Fast Approaching
Dragon Ball Super: Broly Spoilers
Kyle's Awkward Sean Schemmel Story
Future Predictions For The Series
The Next Story Arc After The Tournament Of Power
Dragon Ball Super: Broly Spoilers Continued
Dragon Ball Trivia Chris VS Kyle
Follow us on Social Media
You can call us and leave a funny voicemail at 806-680-6373. We might even play it on air if your lucky.