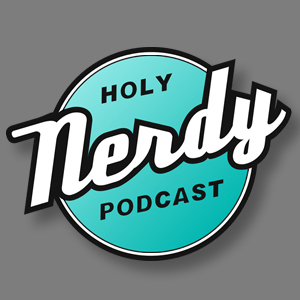 On this episode of the Holy Nerdy Podcast, we decided to spend the entire episode talking about some of the current movies Caleb and I have seen, and what we thought of them. First up was the latest installment in the often troubled Transformers franchise "Bumblebee". Was there more to this mute Autobot than meets the eye? After that we delve down deep into DC's "dude bro superhero", "Aquaman". Does the fish-man sink, or does he swim? Finally we get a chance to really dissect a movie we both have been awaiting for what seems like forever, "Dragon Ball Super: Broly". Did it go over 9000?
TOPICS
"Bumblebee" Review
Optimus Prime Gets A Job
"Aquaman" Review
"Dragon Ball Super Broly" Review
Goku Is Superman
Follow us on Social Media
You can call us and leave a funny voicemail at 806-680-6373. We might even play it on air if your lucky.