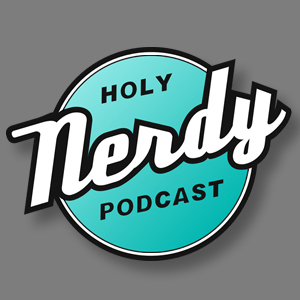 On this episode of the Holy Nerdy Podcast, we start off the show this week with our "Humpday Holidays" segment, and no joke, it was a doozie. These national holidays lead to several bouts of uncontrollable laughter, and even birthed our newest friend, "Handy". After that I give my review of "Captain Marvel". Spoiler alert, I didn't like it, but it did lead to some fun rants from Caleb about this film's "in your face" feminist agenda. Finally we end with a double dose of "Surviving Survivor". With all the tribe swapping, backstabbing, and chicken freeing going on, we had a lot to talk about.
TOPICS
Being Sick = No Pete and Pete
"Humpday Holidays"
Dirty Raviolis
Big Cloud, Little Peepee
Take Me!!
Handy's Origin Story
Dicks Out For Harambe!!
"Captain Marvel" Spoiler Review
Caleb's Anti Brie Larson's "Punch You In The Face" Feminist Message Rant
"Surviving Survivor"
Chris' Big Mouth
Wendy's Chicken Freeing 101
Follow us on Social Media
You can call us and leave a funny voicemail at 806-680-6373. We might even play it on air if your lucky.