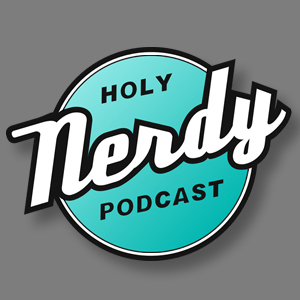 On this episode of the Holy Nerdy Podcast, our "biggest fan" and good friend "Tiny Tim" has joined us yet again to give his thoughts on "Avengers: Endgame". This will probably be the last time where we discuss this movie, but we wanted to first get his take. After that we let him know that even though he got completely "massacred" the last time he challenged me to a game of Marvel Trivia, we wanted to give him a second chance to reclaim his "nerd" credentials. But as Bruce Banner said, "If we do this, how do we know it's going to end any differently than it did before? The problem is, Tiny Tim doesn't have Captain Marvel on his side.
TOPICS
"Tiny Tim" Is Back In The House
Humpday Holidays
Nintendo Nazis
"National Paper Clip Day"
"National Coq Au Vin Day"
Caleb Loves The "Coq"
"Tiny Tim's" "Avengers: Endgame" Thoughts
Hulk Got The Shaft
Captain Marvel Sucks!
Captain America Is Worthy AF!!
No More Pandering Marvel Please!
Holy Nerdy Marvel Trivia Game Rematch
Follow us on Social Media
You can call us and leave a funny voicemail at 806-680-6373. We might even play it on air if your lucky.