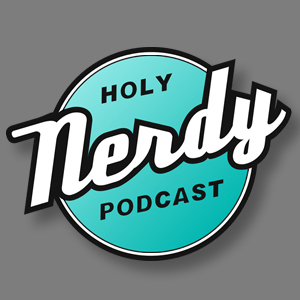 On this episode of the Holy Nerdy Podcast, while I'm at work putting in some mad overtime, Caleb is holding down the fort with the help of our good friend and content creator brother in arms, Thomas Clemmons of the web comic series Robot Friday. Thomas has stopped by the digital studio to talk with Caleb about many subjects, but the meat of this episode is centered around the Kickstarter comic book anthology project that he and 27 other creators have poured their blood, sweat, and ink into. The book is called, "Werewolves & Unicorns - A Comic Book Anthology", and from the early look we got, this looks like an absolute winner.
TOPICS
YouTube Demonetization 
Equilibrium The Nightmare
James Gunn And Troma
Thee 100's 
21 Days Creates A Habit
100 Days Will Shock You
Voicemail From Chris 
Perspective Of Having A Following 
Should You "Work For Free"
"Your Net Worth Is Determined By Your Network"
Entrepreneurs 
Steve Jobs
Walt Disney
A Little Bit Of Pikachu 
Be Your Own Creator And Chase After Your Dreams
LINKS
Werewolves & Unicorns - A Comic Book Anthology 
Follow us on Social Media
You can call us and leave a funny voicemail at 806-680-6373. We might even play it on air if your lucky.