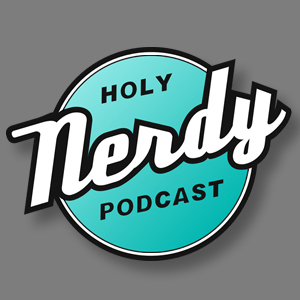 On this episode of the Holy Nerdy Podcast, we start off this show with a little bit of movie studio conspiracy theory involving the redesign of our favorite blue speedster in the recent trailer for his debut movie next year. After that we absolutely gush of the recently launched Disney+ streaming service, which will hold our free time hostage for many months to come. One of the new shows which we have fallen in love with is "The Mandalorian", and we have our reviews for episodes 1-2. Finally to close out the show we have a Top/Worst list we promised from our last episode. This is our "Top 3 best, worst, and strange Halloween Candies".
TOPICS
Sonic The Hedgehog Movie Conspiracy Theory
Disney + Streaming Service Mini Review
"The Mandalorian" Episodes 1-2 Spoiler Review
"Top 3 Best Halloween Candies"
"Top 3 Strange Halloween Candies"
"Top 3 Worst Halloween Candies"
Follow us on Social Media
You can call us and leave a funny voicemail at 806-680-6373. We might even play it on air if your lucky.