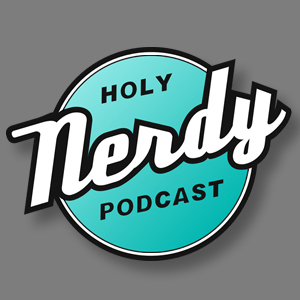 On this episode of the Holy Nerdy Podcast, after a three week hiatus we are back and have a whole heap to talk about. Apparently since our last episode the Coronavirus has become a thing and we're here to give our two cents. The world is literally shutting down and people are losing their collective minds, what with buying up (or in Caleb's case stealing) all of the toilet paper. The conversation strays political at times, but we try to rein in back in before we go too far. It seems like this might be the new norm for a while, so wash your hands, wipe your asses, and sit back and enjoy the show. I mean what else do you have to do?
TOPICS
Being Sick Sucks
Why Can't Covid19's Symptoms Be More Obvious
All He Wanted Was Some Damned Toilet Paper
The World Is Canceled
Things Get A Little Political
Should The Government Be On The Hook For Failed Businesses During Pandemic?
Budget Concerns
Frozen 2 Is Boring But Makes For Good Content
Don't Have Sex With Animals
Follow us on Social Media
You can call us and leave us a voicemail at 806-680-6373. Let us know what you think of the show, comment on a topic, or even suggest a topic.