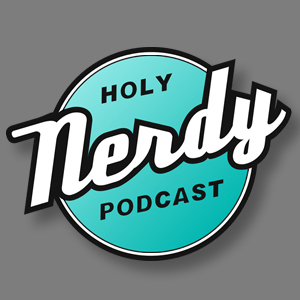 On this episode of the Holy Nerdy Podcast, we recount our recent bad restaurant stories. Why are these places getting so bad all of a sudden, and why do they still have high Yelp reviews? After the break we chat about the recent wave of "limited supply" items that have everybody and their mama going crazy over. From Rugrats Reptar Bars to Rick and Morty McDonalds Szechuan Sauce, rest assured that if it's limited and pop culture related, that it will go fast and for ridiculous sums on Ebay.
Topics
Crackerbarrel Woes
Ichiban Sushi Hijinks
Redneck Reviews
Walmart Sketchiness
A Glimpse Of The Near Future
So Much TV, So Little Time
The Hunt For Reptar Bars
Nintendo Switch Taste Test
The Rick And Morty McDonald's Szechuan Sauace Debacle of 2017
People Are Freaking Out Over This Mulan Sauce
Our Disdain For This Perverted Type Of Fandom
Ebay Craziness
Ren & Stimpy Adult Party Cartoon Bonus Episodes
Caleb and I are currently preppring for our first "Bonus" episode detailing the history as well as audio commentary of the short lived and hugely divisive series featuring our favorite psychotic chihuahua and dimwitted cat, The Ren & Stimpy: Adult Party Cartoon. We will be releasing the first episode for free soon. The next episode containing more history as well as commentary on the next episode in the series will be released as soon as we hit 10 Reviews on ITunes. Additional episodes after that will be released at 10 review intervals until we complete the animated series. We are really looking forward to these bonus episodes. We have done our homework and have compiled a treasure trove of backstory and history on creator John Kricfalusi including introductions for each episode from John K. himself.
Follow us on Social Media