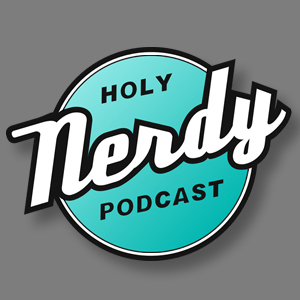 On this episode of the Holy Nerdy Podcast, Caleb is mulling over whether he wants to move back to Texas from Florida. Disney World versus dirt farms may seem like a no brainer, but being able to be in the same room while we record this podcast might be enough to sway him. After the break, in addition to Caleb's out of left field belief that we have been lied to by crackpot paleontologists and dinosaurs don't exist exactly in the form we've been told, Chris gives his spoiler heavy review of Nickelodeon's new 90's revival TV special, Hey Arnold!: The Jungle Movie.
TOPICS
Seriously, How Hard Is It To Download Free Movies?
Laziness Is Hard To Escape
Caleb Is Trying To Decide Wheather Or Not To Move Back To Texas
Further ALF Talk
Texas Dirt Farms
Caleb's New Career Prospects
Caleb Has Some Doubts About Dinosaurs
Spoiler Heavy Discussion of the Hey Arnold!: Jungle Movie
Ren & Stimpy Adult Party Cartoon Bonus Episodes
Caleb and I are currently preppring for our first "Bonus" episode detailing the history as well as audio commentary of the short lived and hugely divisive series featuring our favorite psychotic chihuahua and dimwitted cat, The Ren & Stimpy: Adult Party Cartoon. We will be releasing the first episode for free soon. The next episode containing more history as well as commentary on the next episode in the series will be released as soon as we hit 10 Reviews on ITunes. Additional episodes after that will be released at 10 review intervals until we complete the animated series. We are really looking forward to these bonus episodes. We have done our homework and have compiled a treasure trove of backstory and history on creator John Kricfalusi including introductions for each episode from John K. himself.
Follow us on Social Media
You can call us and leave a funny voicemail at 806-680-6373. We might even play it on air if your lucky.