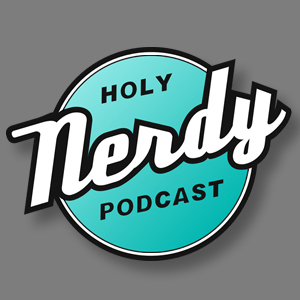 On this episode of the Holy Nerdy Podcast, it's Super Bowl time yet again, and in true nerd style we totally ignore the big game and talk about what is really important, and what really gets us all fired up... THE FOOD!! Caleb and I talk about all the "goodies" that await us on Super Bowl Sunday. Caleb even lets me in on his super secret family ingredient that he uses in everything he cooks that leaves me a little green around the gills to say the least. After I finish throwing up, we come back together to discuss and give another VUDU Review of 2017's morphinominal reboot of Saban's Power Rangers.
TOPICS
The Super Bowl.....Who's Playing Again?
What We Are Really Excited For
Gator Tail Gumbo?!
Caleb's "Secret" Family Indgredient Passed Down Through The Ages
I Think I'm Gonna Throw Up!!!
VUDU Review of 2017's Power Rangers
Morphinominal Discussion
Ren & Stimpy Adult Party Cartoon Bonus Episodes
Caleb and I are currently preppring for our next "Bonus" episode detailing the history as well as audio commentary of the short lived and hugely divisive series featuring our favorite psychotic chihuahua and dimwitted cat, The Ren & Stimpy: Adult Party Cartoon. This next episode containing more history as well as commentary on the next episode in the series will be released as soon as we hit 10 Reviews on ITunes. Additional episodes after that will be released at 10 review intervals until we complete the animated series. We are really looking forward to these bonus episodes. We have done our homework and have compiled a treasure trove of backstory and history on creator John Kricfalusi including introductions for each episode from John K. himself.
Follow us on Social Media
You can call us and leave a funny voicemail at 806-680-6373. We might even play it on air if your lucky