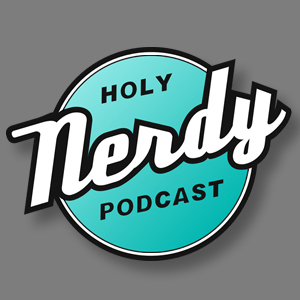 On this eclectic episode of the Holy Nerdy Podcast, we discuss an interesting recent story involving a man's disappearance and if aliens were to blame for it all. This leads to talk of "Alien Abduction" movies and how they all scare the hell out of both of us. After the break, we come back to talk about the second season of our favorite beer guzzling, chainsaw weilding, Deadite Hunter. Is it still good bloody fun, or just more of the same? Finally to close out the show on a funny note, we envision a particularly disgusting but hilarious scenario involving the future eating habits of a "saved" JFK.
TOPICS
The "Disappearing Man"
The Greys
Caleb's Abduction
"Alien Abduction" Movies Freak Us Out!!
The "Disappearing Man" Continued
More Scary Alien Movies
Ash VS The Evil Dead: Season 02 Review
Other Netflix Shows We Are Watching
Using Time Travel To Save JFK From Being Assassinated
What Would You Do To Keep The President Alive?
Ren & Stimpy Adult Party Cartoon Bonus Episodes
Caleb and I are currently preppring for our next "Bonus" episode detailing the history as well as audio commentary of the short lived and hugely divisive series featuring our favorite psychotic chihuahua and dimwitted cat, The Ren & Stimpy: Adult Party Cartoon. This next episode containing more history as well as commentary on the next episode in the series will be released as soon as we hit 10 Reviews on ITunes. Additional episodes after that will be released at 10 review intervals until we complete the animated series. We are really looking forward to these bonus episodes. We have done our homework and have compiled a treasure trove of backstory and history on creator John Kricfalusi including introductions for each episode from John K. himself.
Follow us on Social Media
You can call us and leave a funny voicemail at 806-680-6373. We might even play it on air if your lucky.