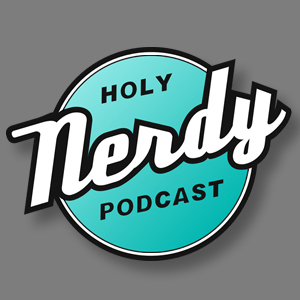 On this episode of the Holy Nerdy Podcast, Halloween snuck up on us this year, so we threw together some topics and are serving up a "Halloween-ish" episode for you boys and ghouls. First up we talk about Caleb's upcoming Trick or Treating plans with his kids and their nerdy but "not so accurate" costumes. After the break we talk about the strange sudden rise of "Black Face" in costumes today. Is it offensive or is it all in good fun? Finally Caleb spins a horrific tale. One where he suddenly found himself no longer alone and at his most vulnerable. Where neither two would ever be the same again.
TOPICS
Halloween Is Upon Us
Caleb's Secret Spot
Halloween Costumes Are Extremely Cheap Looking
But Surprisingly Expensive
And Not Very Accurate
Chris' Halloween Fun
Megan Kelly and "Black Face"
Powerline "Black Face" Cosplay Controversy
Is It Offensive?
Caleb's Bathroom Stall Nightmares
Follow us on Social Media
You can call us and leave a funny voicemail at 806-680-6373. We might even play it on air if your lucky.